COLLECT 10 BAGS OF COAL AND GET AN EXTRA £1 A BAG OFF
SAVE £1.50 ABAG WHEN YOU COLLECT 1 TON PALLET (40BAGS)
We only stock the finest quality fuels available. Fuels available from DIY stores and Garages are of much lower quality and if you buy our fuels you will notice a BIG difference in Heat, Burn time and less waste.

All of our fuels are of the highest quality & Pre-packed in 25Kg bags for cleanliness and convenience.
We can tip loose coal straight into bunkers or stack pre-packed fuel in sheds and out-buildings
We have our waste recyceled.
We do ALL the hard work and get dirty so you DON'T have to!
Are you currently buying House Coal that leaves lots of bass and ash, spits and gives poor heat ? Try our Best Colombian House Coal and be amazed at the diffrence !
TRADE EQUIRIES WELCOME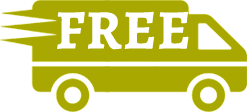 FREE delivery upto 30 miles radius of Market Drayton. Minimum order quantities apply, see fuel listings for more information. We deliver to the following areas: Market Drayton, Shrewsbury, Telford, Whitchurch, Malpas, Wrenbury, Wem, Baschurch, Newport, Woore, Eccleshall, Stone, Nantwich, Wrexham, S-O-T, South Cheshire, Craven Arms, Ludlow. If you live further away from us we will be happy to deliver a minimum of a ton/1000kg of solid fuel just give us a call.

When you order through this website you will not be required to pay straight away as we always contact new customers to discuss the date of delivery and where the fuel is going on a property. Also to give a customer options on how they can pay i.e. Cash, Card or Cheque.