We only supply the finest quality Manufacturer Branded Solid Fuels in the correct bags.
''BIG SUMMER DISCOUNTS''
UPTO £50 A TON OFF
All of our fuels are Pre-packed in 25Kg bags for cleanliness and convenience
We can tip loose coal straight into bunkers or stack pre-packed fuel in sheds and out-buildings
We have our waste recyceled.
We do ALL the hard work and get dirty so you DON'T have to!
Be sure you know what you are buying!
Some outlets are selling non-smokeless (contain sulphur) fuels as smokeless.! These unapproved non-smokeless fuels can damage stainless steel flue liners and they are not Hetas approved. Only DEFRA / HETAS approved smokeless coal is recommeded by chimney manufacturers..
If the bag has the wording ' Not Authorised for Smoke Control Areas ' or has no Defra approved brand name i.e 'Newburn' on the bag then the fuel is NOT Smokeless! Bags with lettering smokeless coal on them have to state what the fuel is within the bag by law. Check the smokeless coal you are buying is on the Defra approved smokeless coal list here:- https://smokecontrol.defra.gov.uk/fuels.php?country=england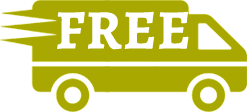 FREE delivery upto 30 miles radius of Market Drayton. Minimum order quantities apply, see fuel listings for more information. We deliver to the following areas: Market Drayton, Shrewsbury, Telford, Whitchurch, Newport, Eccleshall, Stone, Nantwich, Wrexham, S-O-T, South Cheshire. If you live further away from us we will be happy to deliver a minimum of a ton/1000kg of solid fuel just give us a call.

When you order through this website you will not be required to pay straight away as we always contact new customers to discuss the date of delivery and where the fuel is going on a property. Also to give a customer options on how they can pay i.e. Cash, Card or Cheque.

Are you currently burning house coal ? Why not try our open fire manufactured briquetes as they burn as hot BUT burn upto 3 times longer !